Five Irresistible Tips for Styling Your Groom
Take it from a photographer ladies – when it comes to your wedding day, your grooms need to look gooooooood. After all, they're 50% of the subject matter in a bride and groom photo, and you want your future kiddos to see the man you married as the sweet, wonderful, and stylish man that he is. I've seen it happen all too often – in the flurry of designing a vintage estate destination wedding, your main man ends up in a rented black tux that doesn't fit with the look of the wedding or the look of his fabulous bride.
So ladies, this post is for you AND your man. Grooms listen up, 'cuz our grooms are the kind of guys with a whole lot of style and impeccable taste, so take a note from these awesome men with five tips that will make the biggest impact on your wedding day look. I make one promise to you – by the time you're done reading this, you'll look so handsome that your bride won't be able to take her eyes – or her hands – off of you.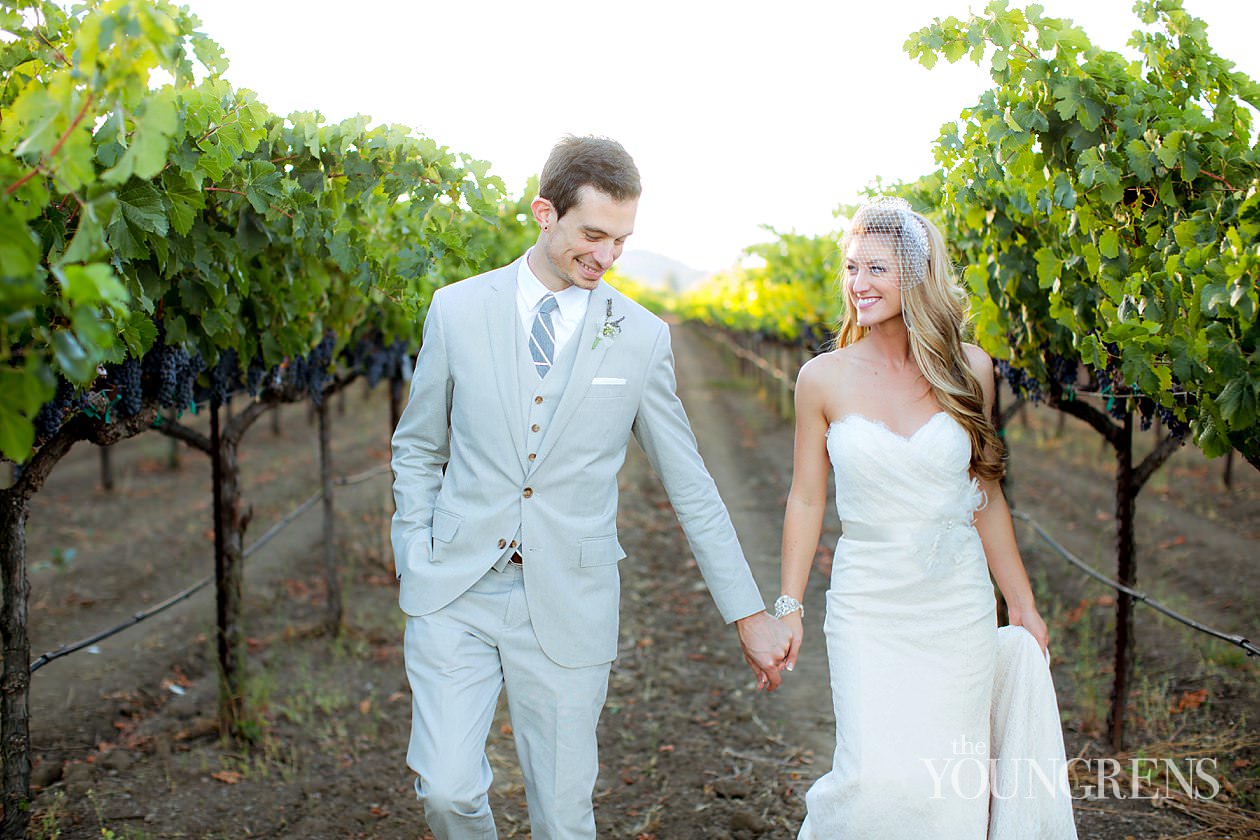 1. Fit the Style of the Wedding
When it comes to picking your groom look, don't just go with a basic rented tux and coloured vest that matches the bridesmaids – can you say blah? Pick an outfit that helps you feel your best. This is your wedding day, folks, not your prom, so find a suit or tux that will fit pair with decor and formality of the wedding as well as your personality. Are you getting married in a meadow under an oak tree? Go with a light gray suit with a fitted jacket and a pop of colour in a patterned bow tie. Is it going to be an elegant west coast wedding at a seaside resort? Think about navy suits with solid ties instead of formal black tuxes (you'll fit the elegance of the wedding without going too formal).
We loved Ipp's look for their backyard
1920's Pasadena Estate Wedding
– a three-piece suit with a patterned bow-tie matched with a brown belt and shoes. The bow-tie matched the wedding colours, and the rest matched his personality. Perfect.
Alex's traditional southern morning suit was perfectly classic for their morning church ceremony and tea reception in Asheville, North Carolina.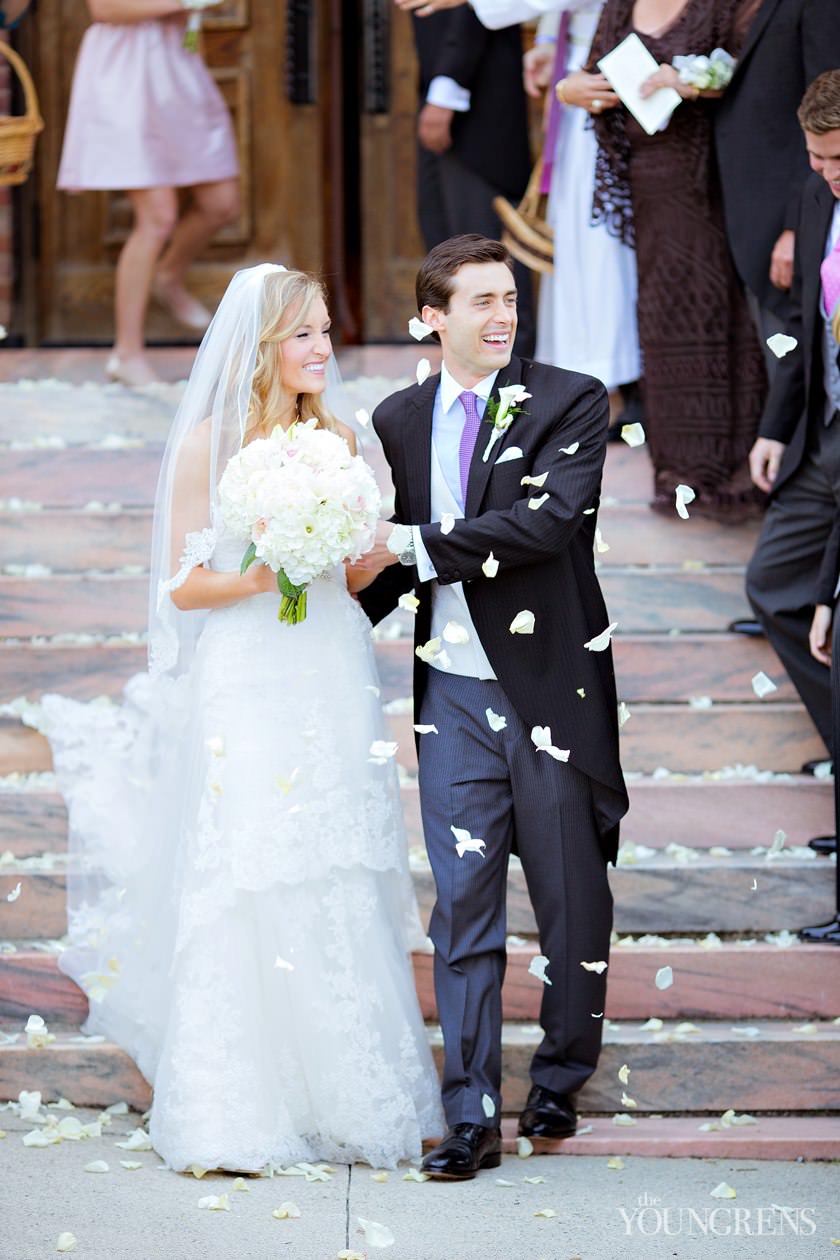 Of course, if your wedding has a black tie dress code, then you'll need to fit the bill with a formal tux, but even formal can vary in style and taste. Kent's smashing tailored tux fit marvelously with their black tie New Year's Eve wedding at The Four Seasons Biltmore in Santa Barbara and didn't feel stuffy or formal at all. Cesar went with white tie attire for their upscale wedding at the Langham Huntington in Pasadena. Nothing short of these trim outfits would work for such glamorous occasions.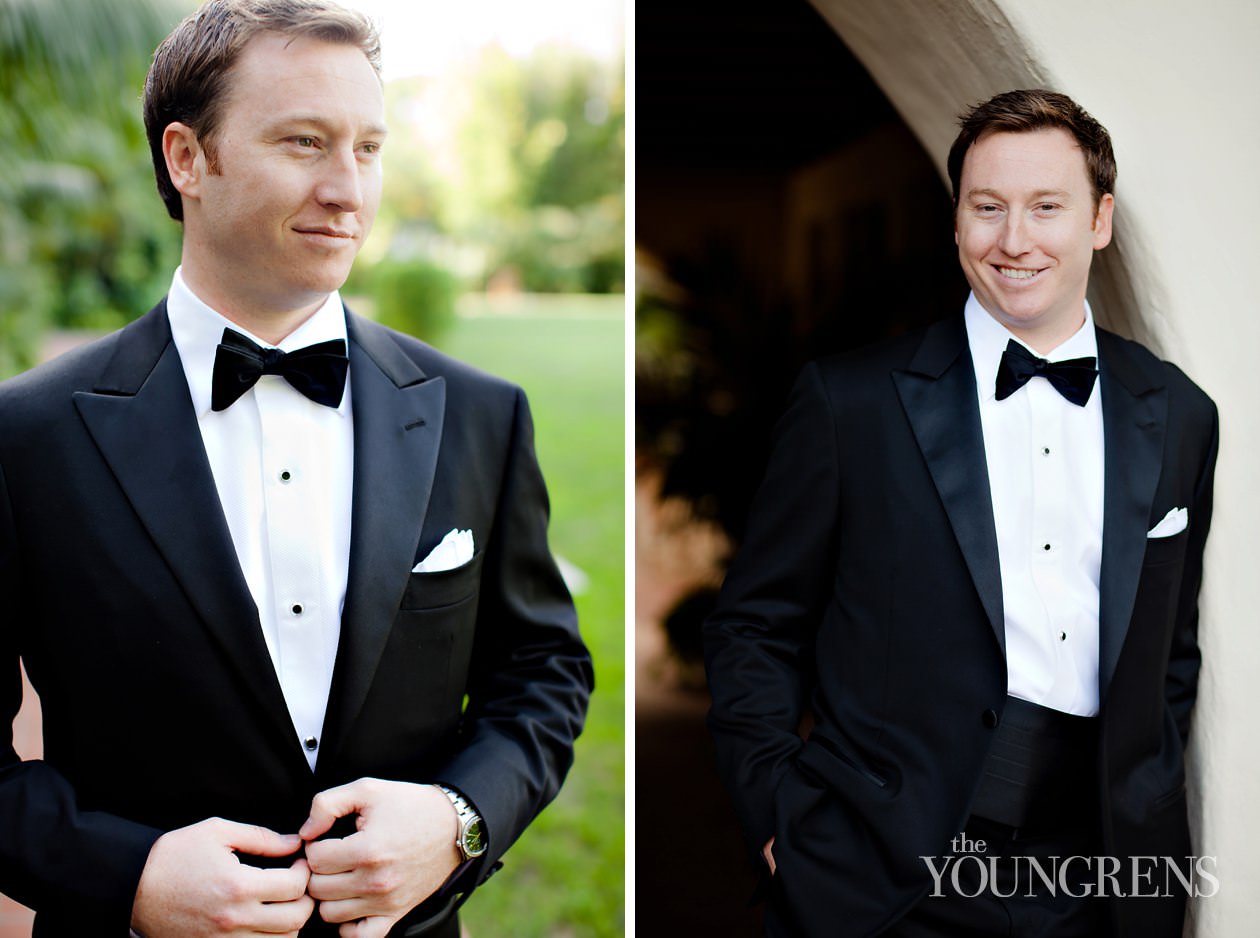 Before you make another move, please hold up your left hand, place your right hand over your heart, and say out loud!!!.
"I will not rent my wedding day attire."
Rentals are meant to fit every shape and size, so even though the wonderful folks over at the rental shop wrap you in measuring tape and give you a suit 'perfect for your size', I can't tell you how many baggy tuxes with crazy long shirt sleeves we've had to photograph. There is nothing personalized about a rental no matter what they tell you. We see the finished product every weekend, so please trust me when I say that no guy looks good in a rented outfit. Plus, I've heard way too many horror stories of rental shops forgetting to include shoes, shirts, pants, or the right sizes altogether.
Think about it this way: the wedding is the perfect opportunity to buy a super nice tailored suit or tux that will last for a lifetime. Every guy needs a nice suit in his wardrobe for job interviews, black tie events, career opportunities, and upscale dinners, so why not invest in one for the wedding? You'll thank us later when your bride gets invited to that swanky black tie fundraiser event at her favourite boutique hotel and you don't have to worry 'cuz you already have the perfect outfit…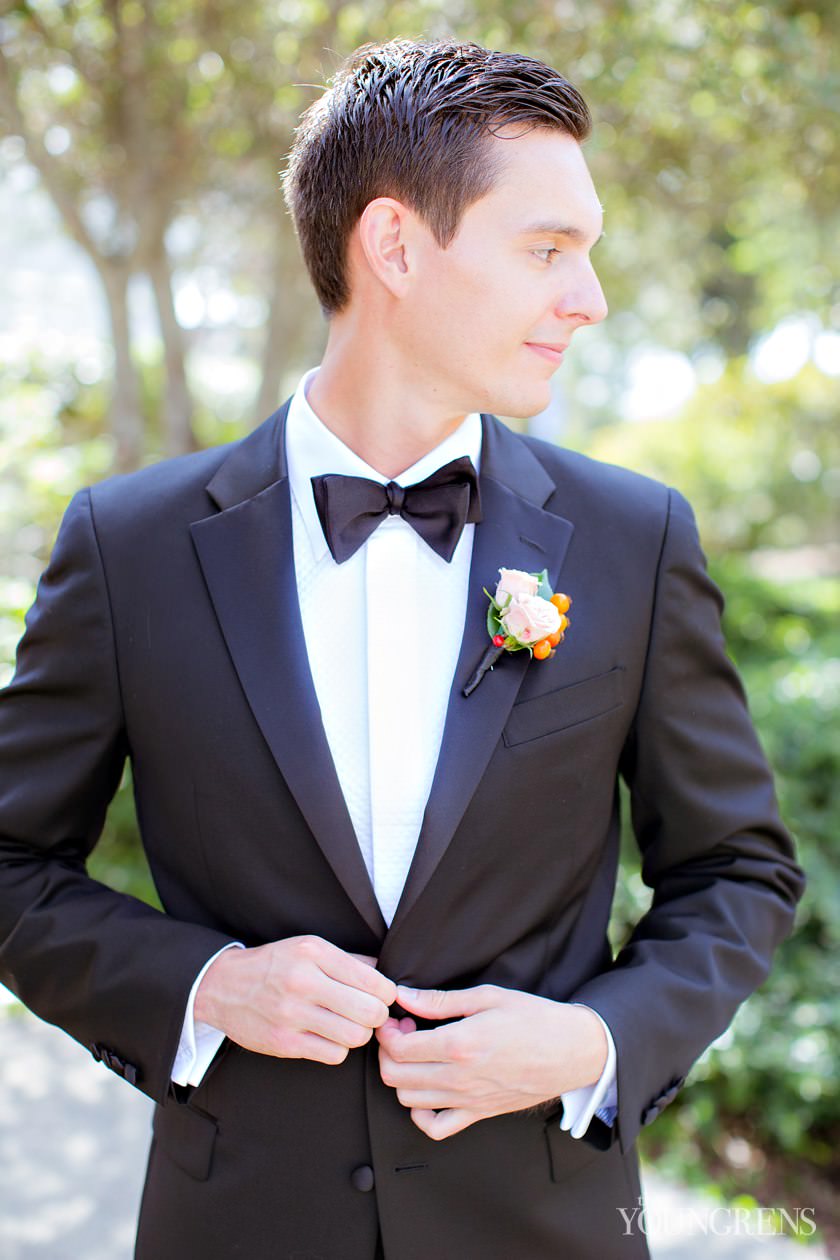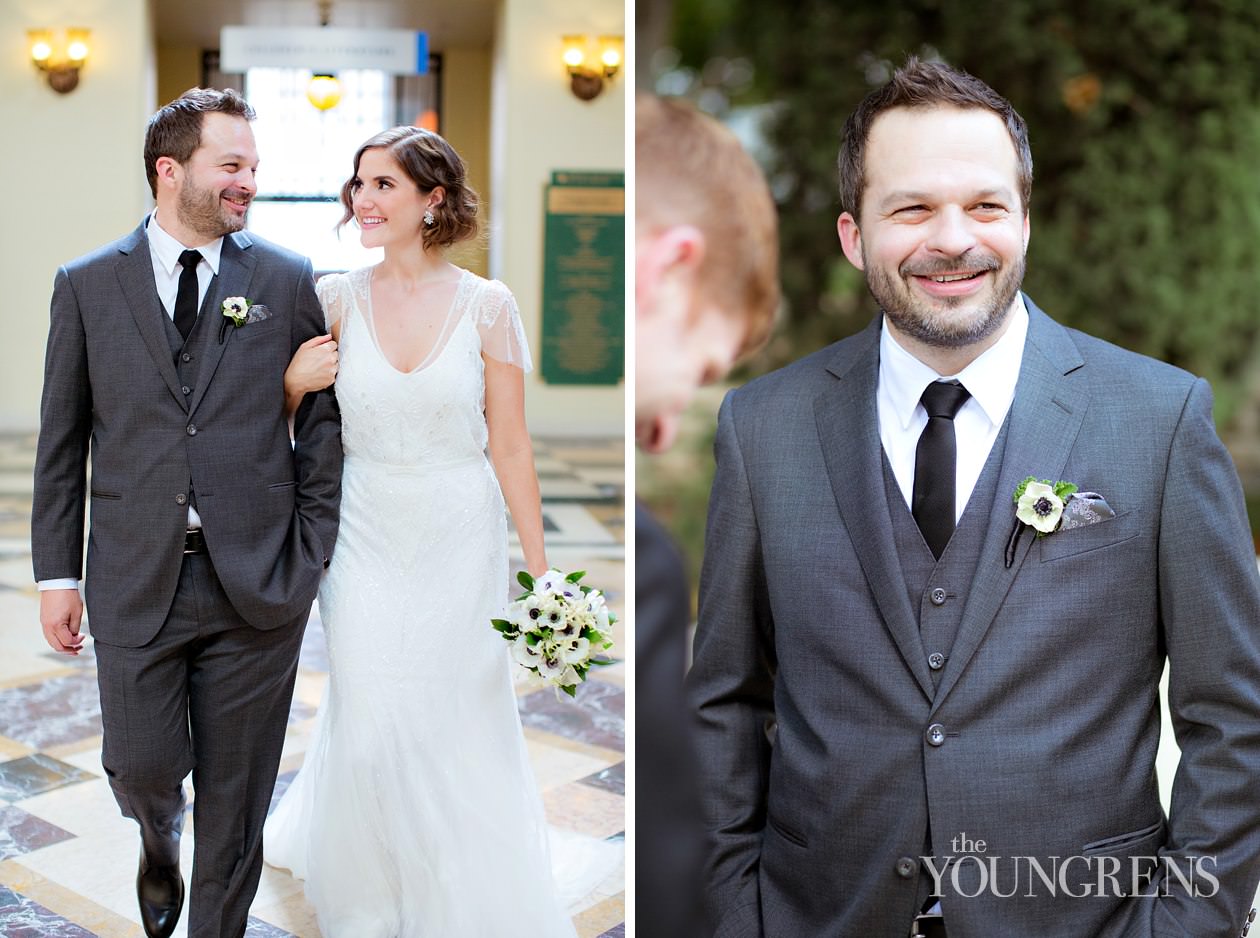 3. Get Your Suit Tailored
Since you won't be renting, make sure to get your suit, tux, or whatever you wear tailored to fit you perfectly. Some guys like to lose weight before the wedding, so get it tailored a month or two before the wedding when you've reached your ideal size. Ill-fitting clothes automatically add ten to fifteen pounds in photos, so avoid the in-camera weight gain and make sure your suit or tux fits your body perfectly.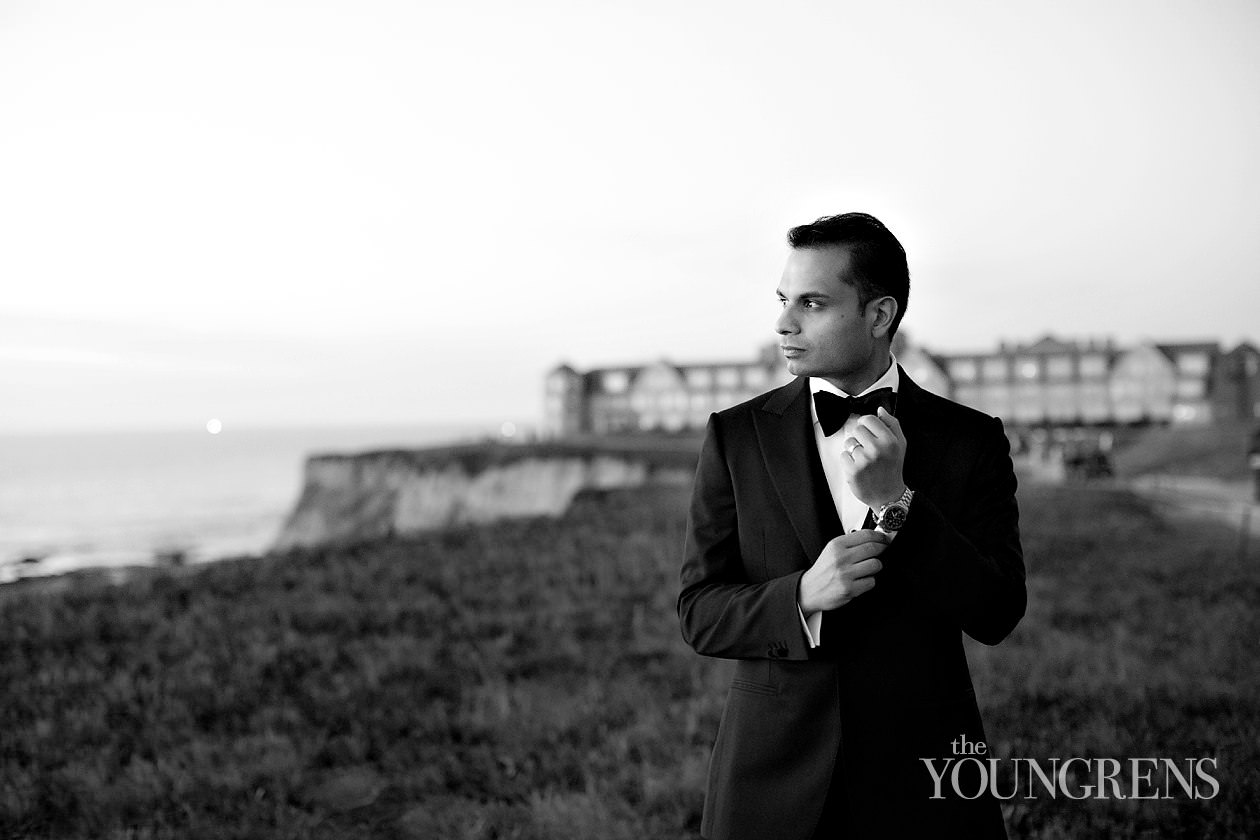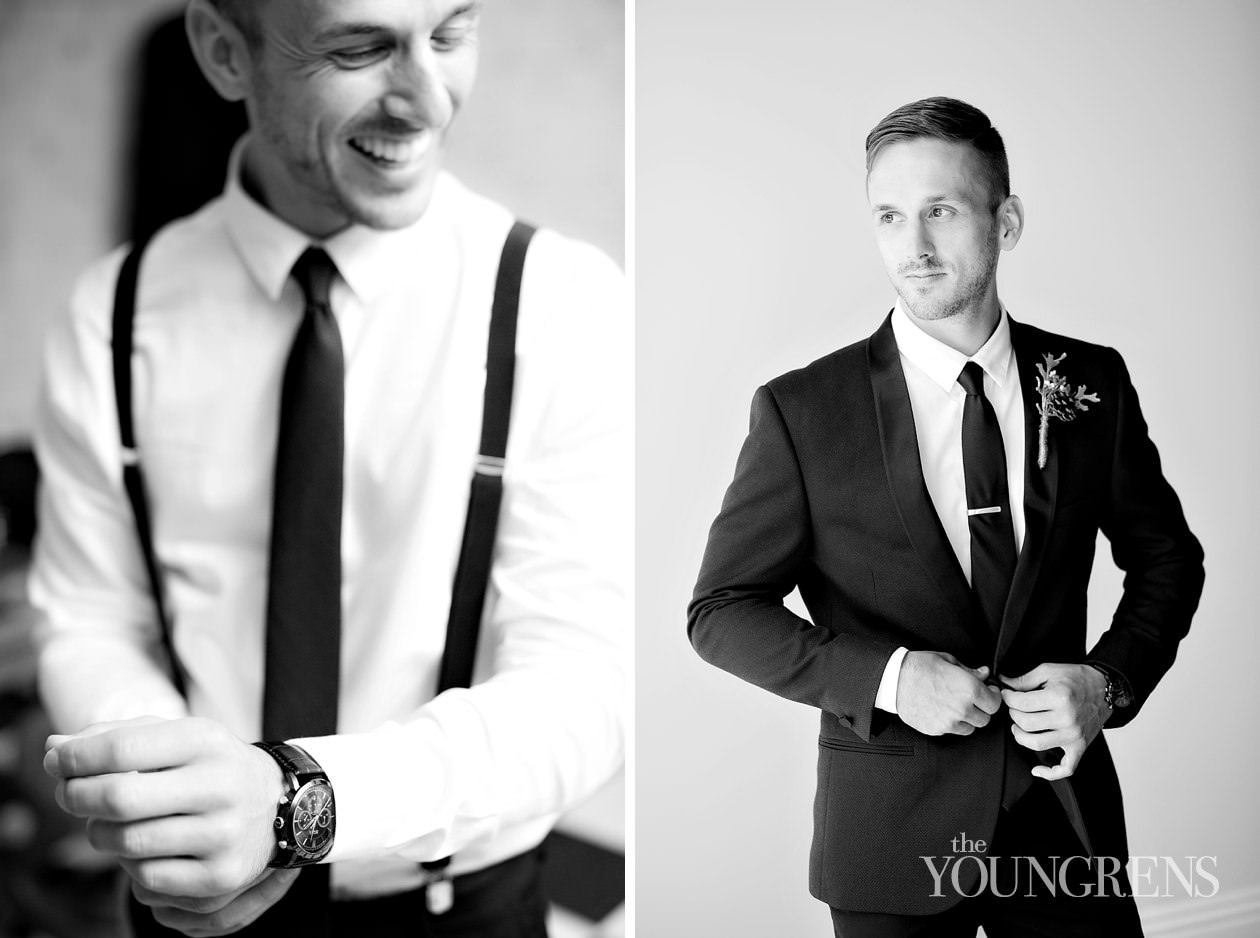 Once you've chosen your suit, add some personal touches that are meaningful and reflective of you.
For example, we've had groom's wear Vans…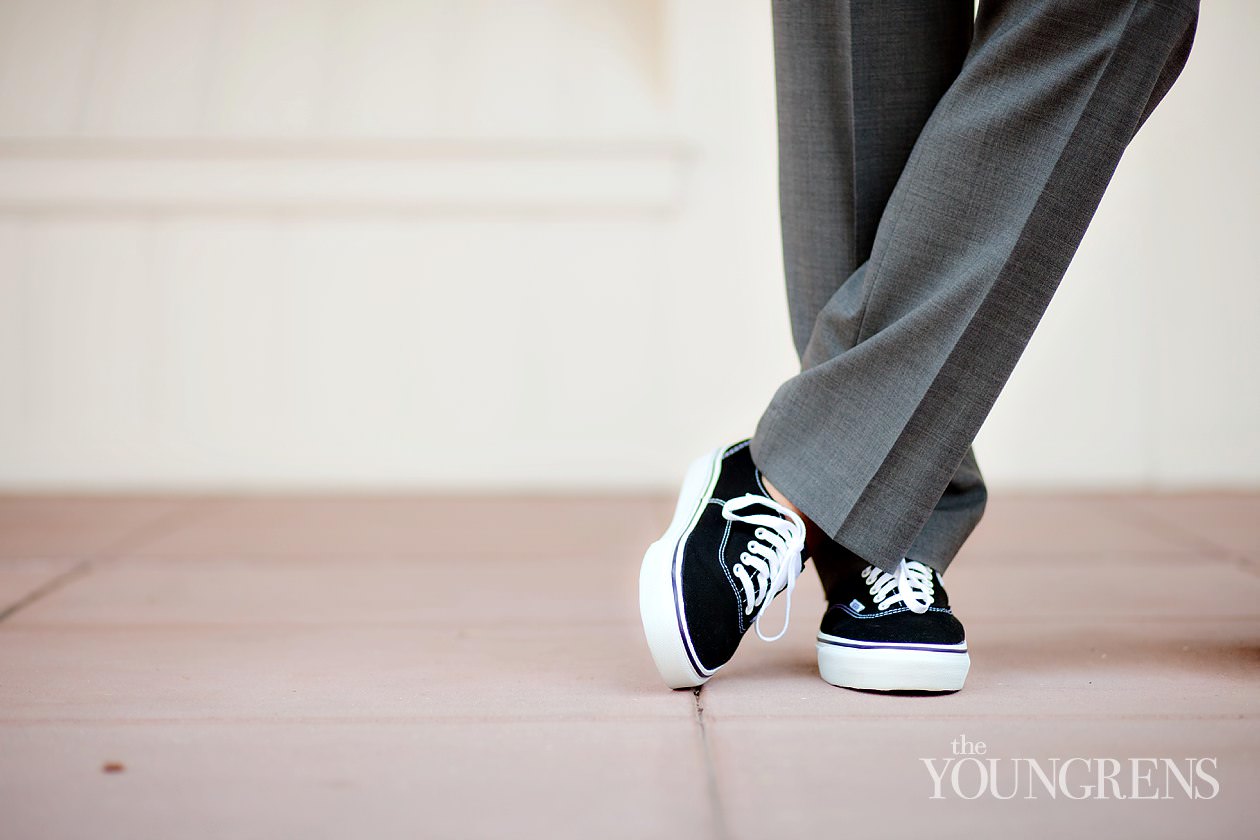 Striped socks…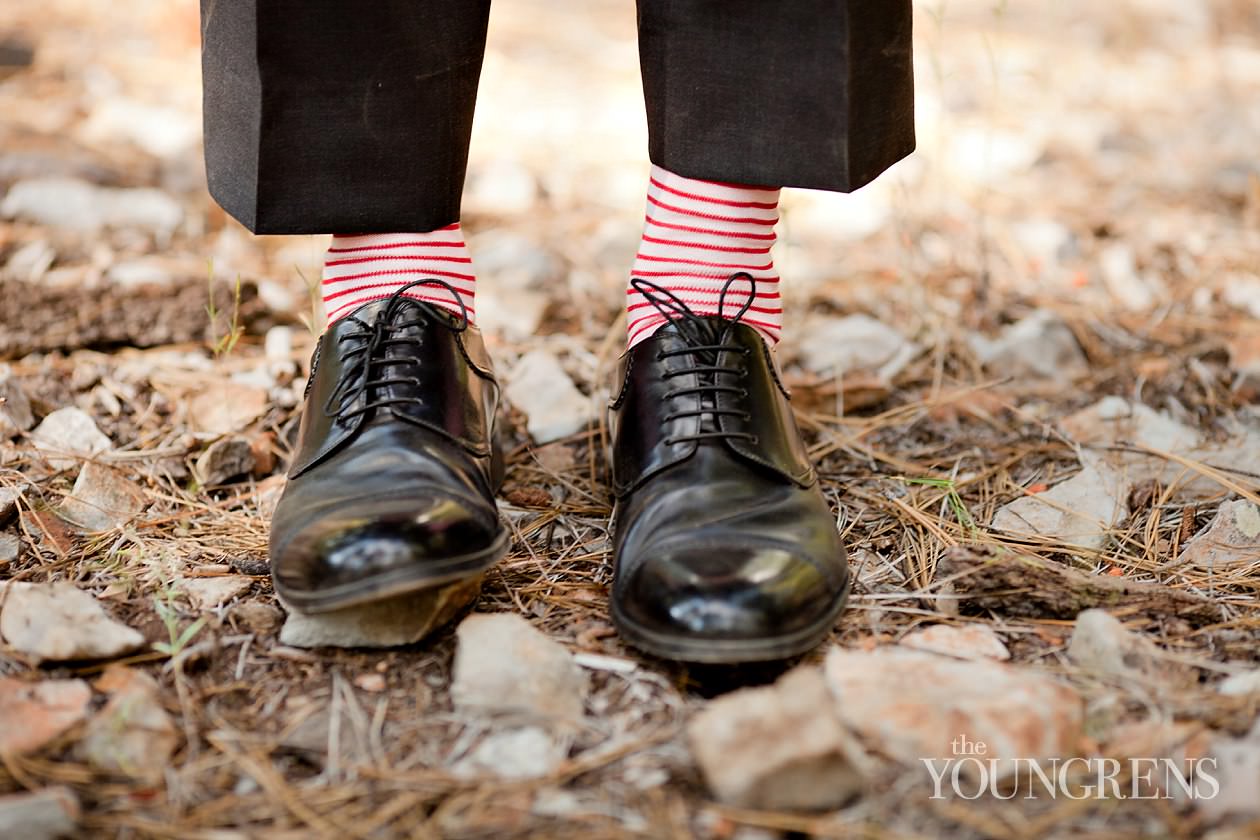 Their favorite watches…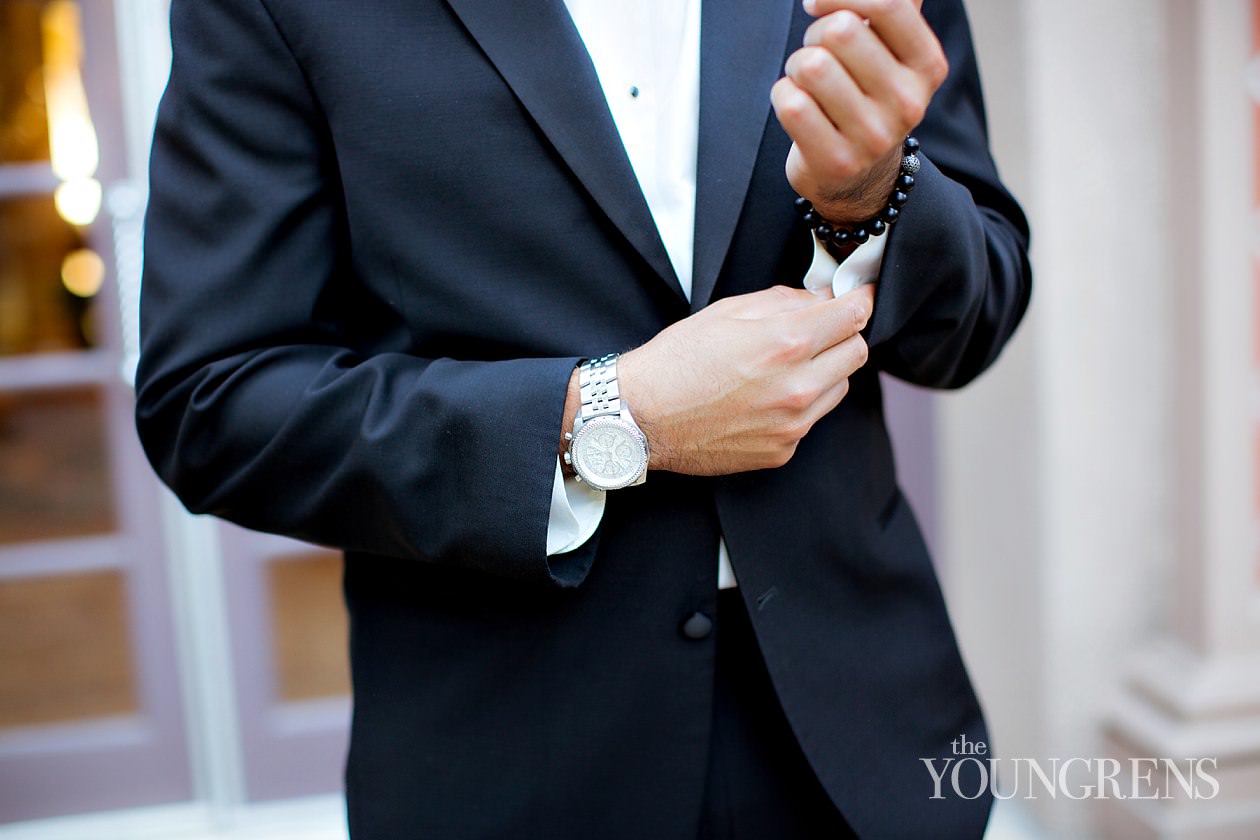 Meaningful cufflinks…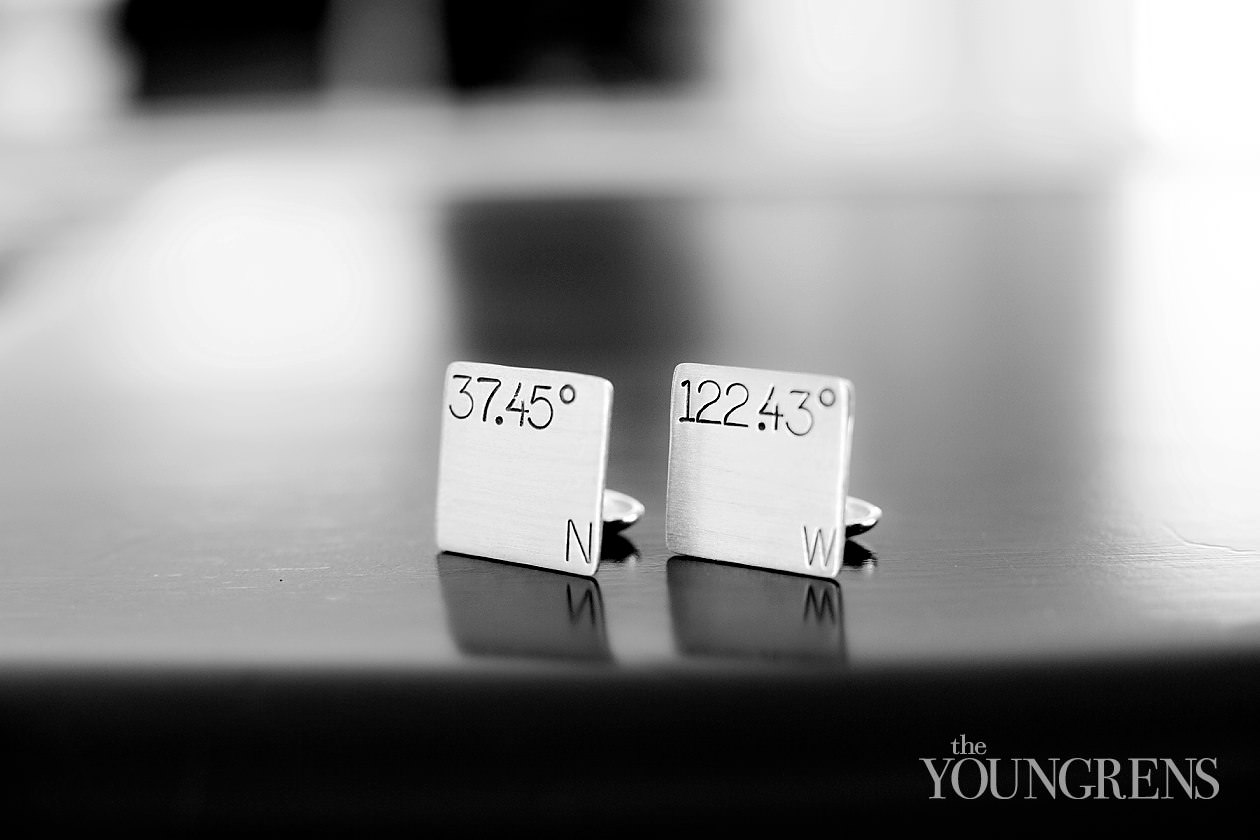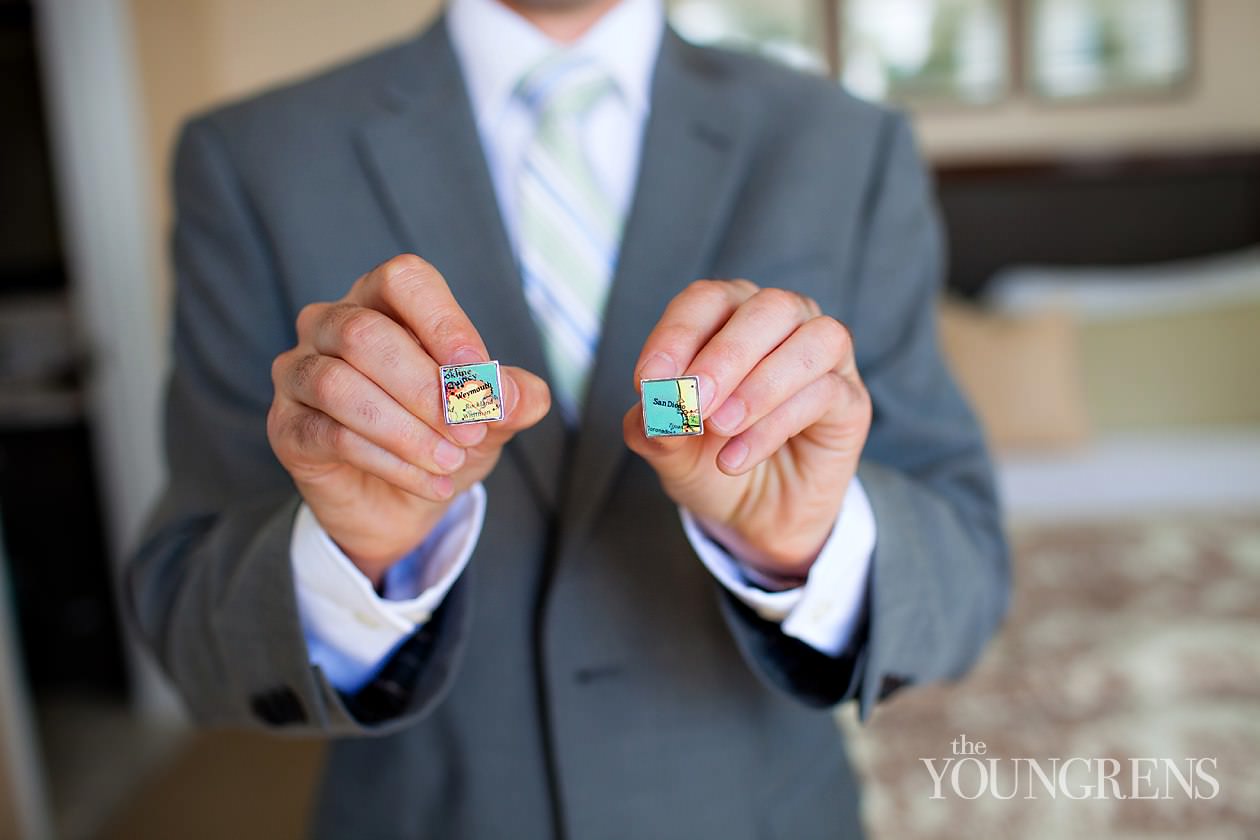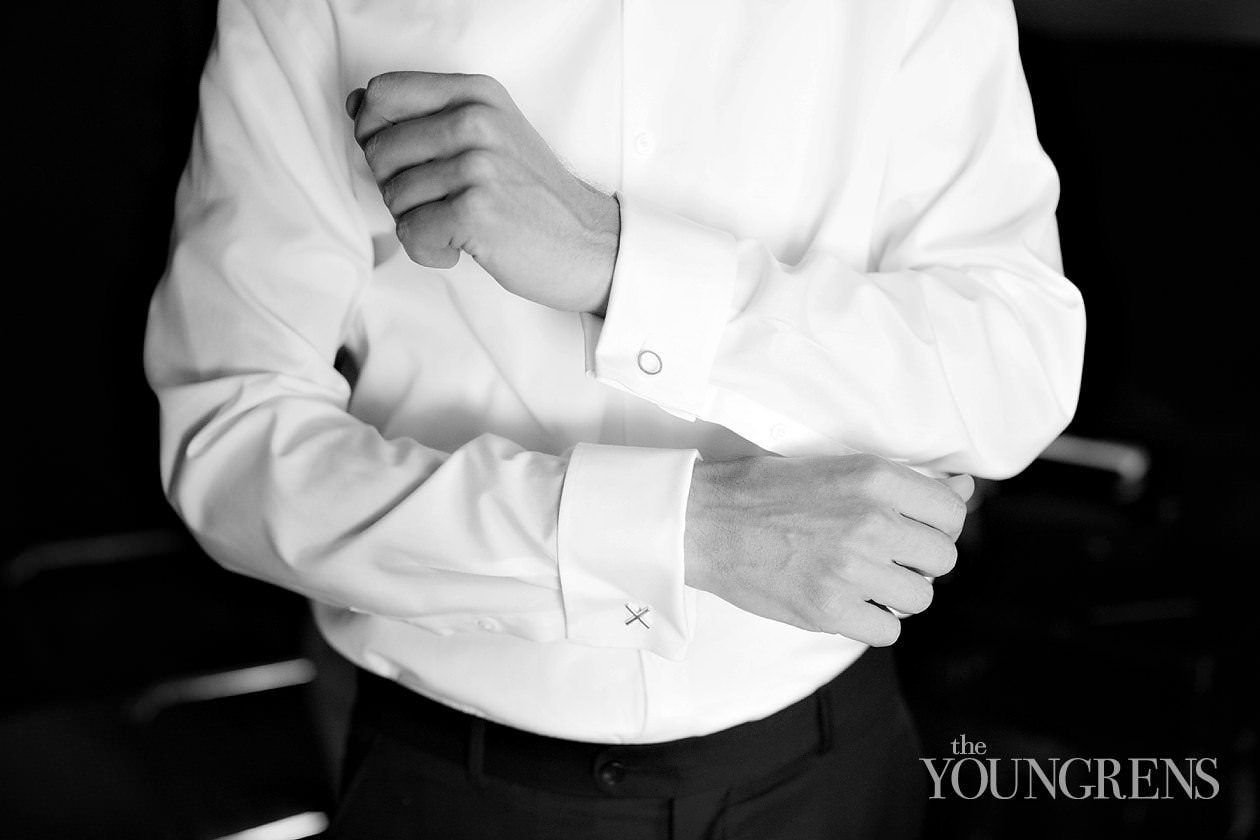 And everything in between to add personality to their looks. Do what fits your personal taste, but add a little somethin' somethin' to round out your wedding day style.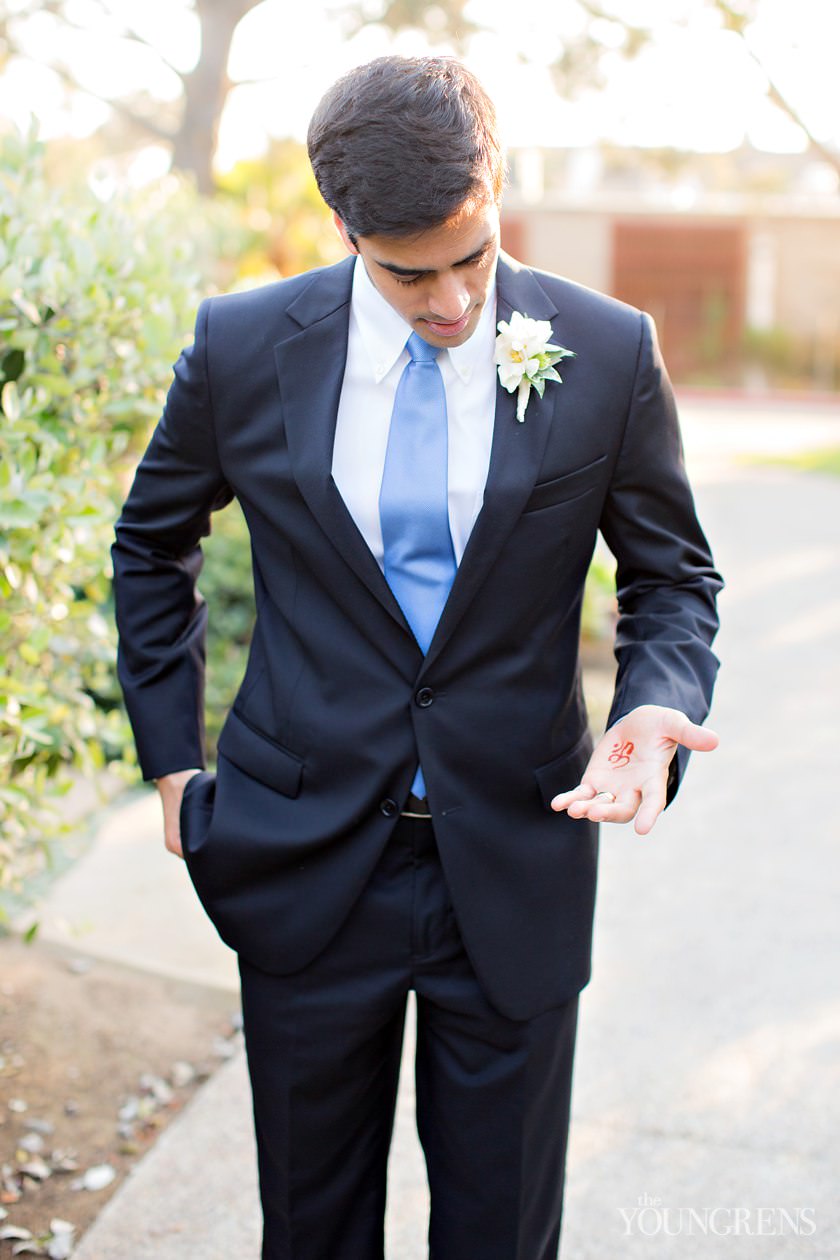 We think it's only natural to put a lot of effort into the look of the bridesmaids – there's so many options, colours, fabrics, and styles with the girls that it's just plain FUN. But Jeff and I have had our fair share of rockin' bridesmaids matched with severely blah groomsmen, so don't forget the boys on your inspiration board. The look of the groomsmen has a big impact on the entire look of the wedding, so help the guys look and feel stylin' by thinking buying instead of rental.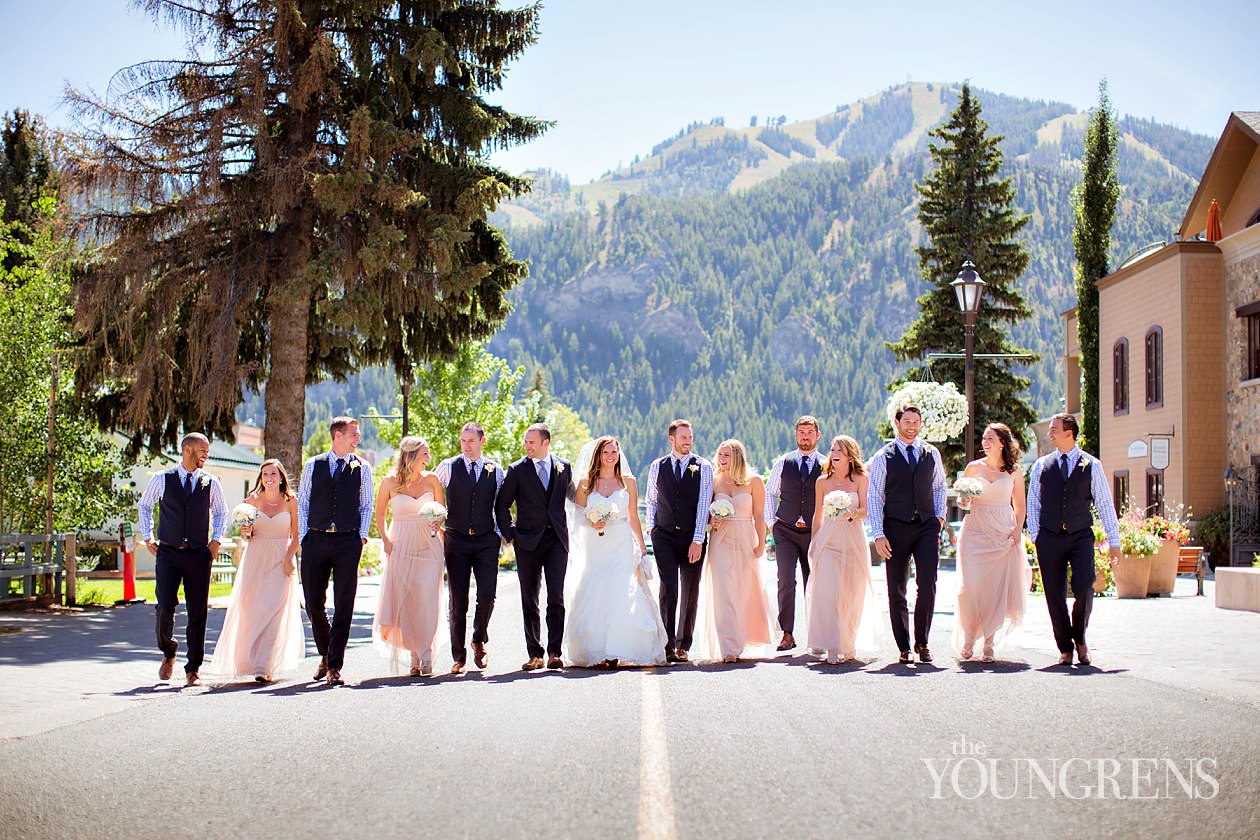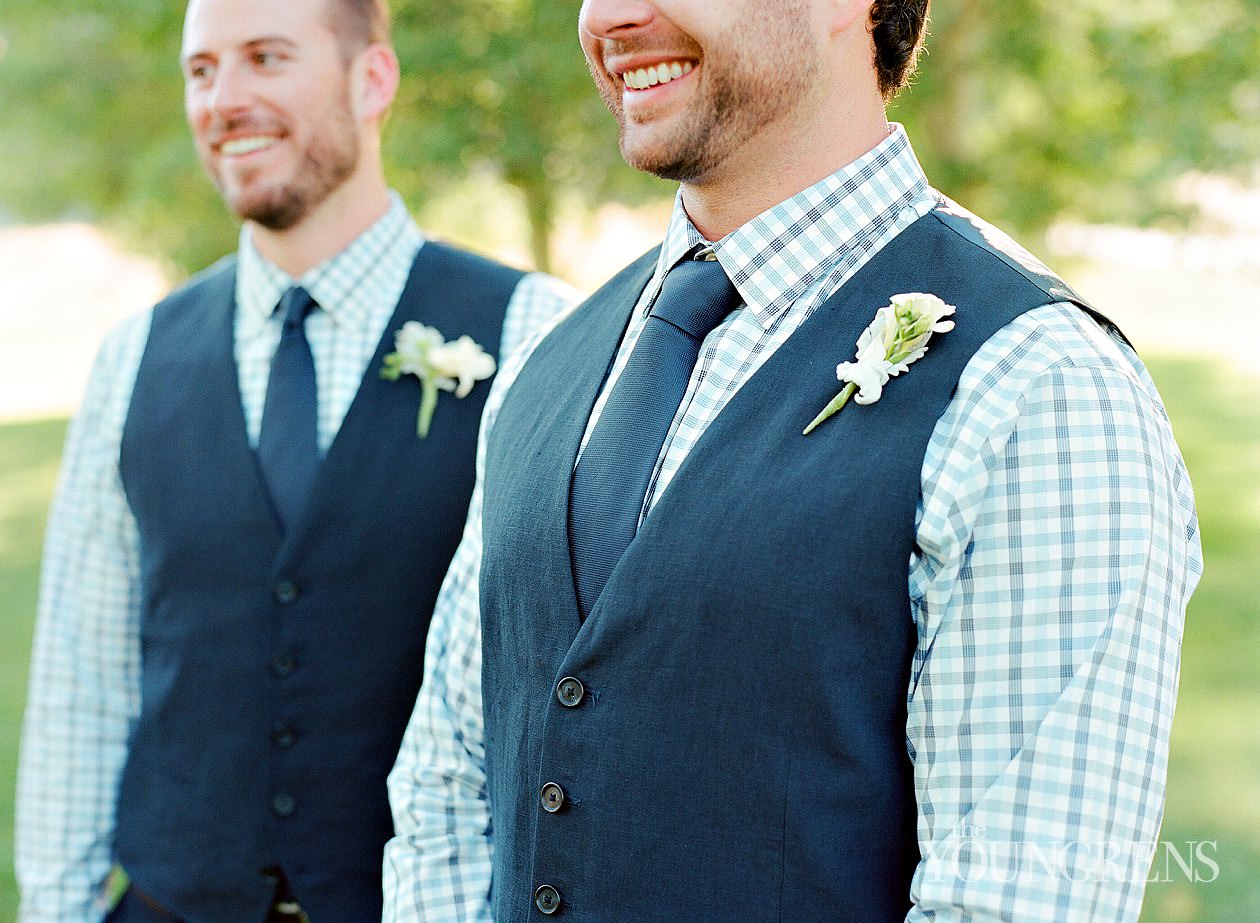 Whatever you decide with your look and with the style of the groomsmen, just make sure that it's something that fits YOU. Don't rent black tuxes just because you feel like you should. It's YOUR wedding and you should be the best version of you on that day. So consider this official permission to make your wedding day look all about your personal style!